A Moroccan treasure just down from the place des Lices
It's wonderful to fall under the spell of the streets around the place des Lices. You can lose your way, and then find it again, with a delightful feeling of chance and the unknown. Then, a few metres further down, through an exotic garden, you come across the Salama, rising with majesty like a welcome oasis.

Once the famous Villa Romana, the Salama stands out with its architecture and refined decoration somewhere between traditional and contemporary, but typically Moroccan. The surroundings are perfect for discovering the authenticity and finesse of our 'home made' cuisine, where each delicacy promises a journey to Southern lands.
MOROCCAN AND MEDITERRANEAN SPECIALITIES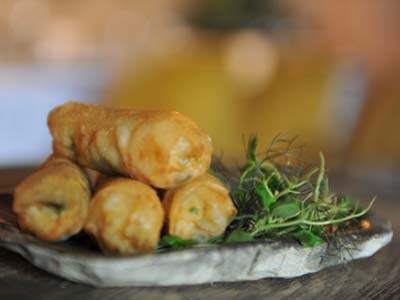 The Bride's Fingers
For better
Delicate and refined, this delicacy lives up to its poetic title. The smoothly crispy filo pastry encloses a delicious, lightly marinated langoustine. Coriander, a pinch of spice and a dash of olive oil complete the ingredients for perfect match between the pastry and its langoustine. A delight that assures fidelity!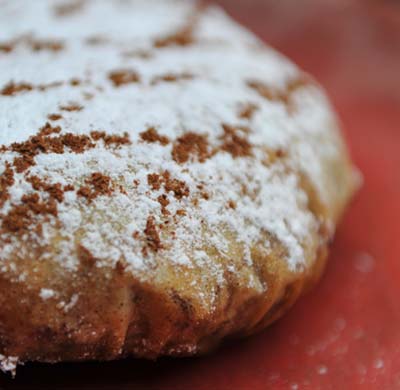 Chicken Pastilla
A festival for the taste buds
More than a delicacy, this is a celebration! Deliciously Moroccan, this pastilla, a must at festivals and special occasions, is as inescapable as it is pleasing. Swinging from sweet to savoury between each mouthful, this warm and hearty starter is a delight to taste buds with its lightly layered pastilla pastry, its chicken stuffing, eggs, onions and spices without forgetting the subtle mix of cinnamon almonds: subtle but oh how necessary! Whatever the occasion, the Pastilla will always make it better.

Jus de citron jaune, Swiss Mountain Ginger beer, Fleur d'oranger, Liqueur Italicus, Téquila Patron Silver

Jus de citron jaune, Menthe fraîche, Mûres fraîches, Swiss Mountain Ginger beer, Liqueur St-Germain, Gin Bombay Sapphire
Saint-Germain de Provence
25€

Basilic frais, Sucre de canne liquide, Jus de citron jaune, aquafaba, Swiss Mountain Ginger beer, Liqueur St-Germain
Purée de framboise, Crème de cassis, Jus d'ananas, Jus de yuzu, Saké japonais
Reservations by telephone only.
Every evening
First service
20H00



Second service
22H30